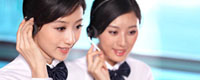 Skype: sindy6131
Skype: waynexux1989
E-mail: admin@queenswing.com




Product name : 600W MPPT Wind-Solar Hybrid Charge Controller

Item : QW-600SG1224

Price : Negotiation
Details:

General Description
The friendly wind/solar hybrid controller is specially designed for high-end small-scale wind/solar hybrid system and especially uitable for winsd/solar hybrid street light system and wind/solar hybrid monitoring system.

Product feature
+ Independent Boost Circuit: Solved the charging efficiency of the low-power vertical wind generator
+ MPPT charging way, make sure power max. input to battery and high charging efficiency obtained.
+ Be able to 200w – 600w wind-turbine with high compatibility.
+ 12V/24V System Automatic Recognition function.
+ Allow to connection reversely by battery or solar panel positive negative polarity.
+ Mini-size, be easy to install.

Protection functions
+ Solar cells reverse charging, solar cells anti-reverse connection.
+ battery over-charging, battery over-discharge, battery anti-reverse connection.
+ over-load, Load anti-reverse connection.
+ wind-turbine current limited, wind-turbine rotation limited.

Technical Parameter

* Wind generator control set-up definition:
| | |
| --- | --- |
| Rated Wind Turbine Power | 200W-600W |
| Wind Turbine brake voltage (12V/24V) | 15VAC/25VAC |
| Wind Turbine brake current (12V/24V) | 10A/20A |

* PV panel set-up definition
| | |
| --- | --- |
| Max PV Power(12V/24V) | 150W/300W |
| System max open circuit voltage(12V/24V) | 24.0V/48.0V |
| Solar panel max charge current | 12.5V |

* Battery control definition
| | |
| --- | --- |
| Over-discharge Protect Voltage(12V/24V) | 10.5V / 20.0V |
| Over-discharge Recovery Voltage (12V/24V) | 12.0V/24.0V |
| Over-charge Voltage (12V/24V) | 15.0V/30.0V |
| Over-charge Recovery Voltage (12V/24V) | 13.5V/27.0V |

* Output Set-up function
Output max. current

10A

Each output max. Power
(12V/24V)

60W / 120W

Light control value on
street light mode (VSTH)

Light-operated up and off

Factory default: 6.0V

Monitor pattern

24 hours output continuously

* Product Conventional parameter
| | |
| --- | --- |
| Display | LCD |
| Self-consumption | ≦30mA |
| Temp.-compensation coefficient | -35mV/℃(25℃ ref) |
| Working temperature | -30℃ to +55℃ |
| Storage temperature | -35℃ to +80℃ |
| Ambient humidity | 10%-90% (NC) |
| Altitude work | ≦5000 meters above sea level |
| Protection class | IP55 |
| Net-weight | 1.0kg |
Please feel free to contact us to get the lastest price:
Tel: +86-20-38260096
Mail: sales@gzqueenswing.com
Retail shop:
javascript:void(0);/*1431603608502*/