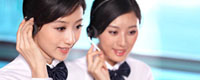 Skype: sindy6131
Skype: waynexux1989
E-mail: admin@queenswing.com




Product name : Wind-solar hybrid street light solar charge controller

Item : QW-JN Series

Price : Please contact us
Details:
Wind-solar hybrid street light solar charge controller
Ⅰ

. Product overview

This controller uses PWM step less unloading way to control wind turbine
and solar batteries intelligent charging of battery.When the energy generated
by the solar panels and wind generators exceeds the battery storage capacity,
the control system must be consumed the excess energy to ensuring optimal
battery charging characteristics, so that the energy can be fully use.
This controller has a boost function (need to customize), making full use of wind energy.
The controller use a single-chip real-time detection of battery charging voltage
and charging current limit and control the the fan charging current and photovoltaic
charging current to the battery charging voltage and charging current to ensure that
both the battery is full but not be damaged. To increase service life of the battery.
Digital and intelligent control, the core of the device using a powerful micro
controller control, to make the periphery of the circuit structure simple and the
control methods&strategies is flexible and powerful; the power devices of the controller
using quality imported components to ensure excellent controller performance and stability.
In addition, the controller has perfect protection functions, including: lightning,
solar anti-anti-charge, over-voltage over-current automatic braking, the battery reverse
and open circuit protection.

II. Performance characteristics and protection function
* Intelligent design succinct structure, control powerful, stable performance,
* safety and reliability of the products.
* Boost charging function to solve the low charging efficiency due to the low wind speed (need to customize)
* Use PWM step less unloading way
* LCD display battery voltage and power
* Professional digital intelligent control.
Protect function

Protect function

Direction

Remark

Solar anti-anti-charge

Due to the poor light in the night,
the battery voltage may be higher than
the terminal voltage of the solar cell array.
The controller with anti charging protection
to prevent the battery charging the solar cells

Battery reverse protect

The controller does not work and no display
when the battery connect reverse

Normal operation
after right connected

Open circuit protection

After long time use,
the battery open or poor contact may occur.
The controller can protect the device itself
after battery open circuit happened.

Check the line
connection regularly

Over-voltage, Over-wind speed or Overload protect

In high winds or overvoltage state.
The controller will automatically start braking
function in order to protect the fan and battery.
The controller will automatically cut off
the circuit when it's overload

Recoverability resistor can be
used in the circuit overhaul