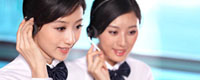 Skype: sindy6131
Skype: waynexux1989
E-mail: admin@queenswing.com




Product name : 8000W 8KW Low Frequency Solar Power Inverter with Isolation Trasnformer

Item : 2019523102514
Details:
8000W 8KW Low Frequency Solar Power Inverter with Isolation Trasnformer
Feature
High efficiency , max can reach 92% .
Low no-load loss and more power saving
Multiple parameters can be set, and the fitness is higher.
Strong resistance to load impact
Can charge Lithium battery
Users can define different charging voltages / charging currents according to different battery types and personal preferences.
Separation of generator mode from power mode
The dry contact can set the overturn voltage.
AC fan controllable

Specification


Model

1000W

1500W

2000W

3000W

4000W

5000W

6000W

8000W

10000W

Input

Rated capacity

1000W

1500W

2000W

3000W

4000W

5000W

6000W

8000W

10000W

Peak power

3000W

45000W

6000W

9000W

12000W

15000W

18000W

24000W

30000W

Commercial Power range(VAC)

110VAC: 73 -- 137 120VAC: 80 -- 150

220VAC: 145 -- 275 230VAC: 152 -- 288 240VAC: 158 -- 300

Mains input frequency range

45--65HZ

Battery

DC Voltage

12VDC / 24VDC / 48VDC

48VDC

48VDC / 96VDC

DC input voltage range

12VDC: 10.5 - 15VDC 24VDC: 21 - 30VDC 48VDC: 42 - 60VDC

Charger

AC Charging

10A - 40A (set by yourself)

Output

Capable of starting electric motor

0.5HP

1HP

1.5HP

2HP

3HP

AVR voltage range(VAC)

110/120/220/230/240± 10% (Auto-sensing)

Battery over voltage protection

12VDC: 16.7VDC 24VDC:33.4VDC 48VDC: 66.8VDC

Battery over voltage alarm

12VDC: 15VDC 24VDC:30VDC 48VDC: 60VDC

Battery under voltage protection

12VDC: 10.5VDC 24VDC:21VDC 48VDC: 42VDC

Battery low voltage protection

12VDC: 10VDC 24VDC:20VDC 48VDC: 40VDC

Transfer time

Typical: 5ms(Including detection time)

Temperature protection

≥85℃ alarm ≥90℃ machine shut off

overload

IPS automatically shut down if overload exceeds 120% of normal value for 10 seconds, IPS automatically resume work if overload comes to rated load

Waveform

Pure sine wave

Frequency

Commercial power supply; shared frequency with commercial inversion state: 60/50± 0.5

Output frequency range

(electric supply mode)

Tracking automatically

Temperature

Operation Temperature

0℃ -- 70℃

Thermal method

Cooling fan in intelligent control≤ 42℃ fan rotates slowly to ≥45℃ fan rotates fast

Appearance

External Size(mm) (L*W*H)

510*325*215mm

645*325*215mm

765*320*250mm

Gross Size(mm) (L*W*H)

560*380*280mm

730*410*290mm

840*405*320mm

Net Weight(kg)

16

19

20

27

35

37

41

57

60

Gross weight(kg)

17

20

22

29

37

39

43

60

63