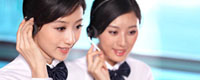 Skype: sindy6131
Skype: waynexux1989
E-mail: admin@queenswing.com




Product name : Home used 12V/24V Solar Energy Charger Controller

Item : QWP-USBC Series

Price : Contact us
Details:
Features:
1.12V/24V system auto identify.
2.LED lights for solar panel and loading working status indication, simple and brief.
3.Double USB outputs, with the maximum current of 1.2A which can support the large current phone like iPhone, iPod, and other Android system mobile.
4.LCD screen indicates the charge / discharge current and the battery capacity which controlled by slide switch.
5.Improved 3-Phase charge algorithm, equalizing charge for battery once a week, preventing the battery from vulcanizing so as to extend the service life.
6.Manually loading switch, easy operation.
7.Built-in temperature sensor with high precision temperature compensation.
8.Various auto protections like over-charge, over-discharge, over loading, short circuit, and reserved connection.
9.TVS lightning protection.

Technical Parameter:

Model
QWP-1410USBC
QWP-1420USBC
Battery Voltage
12V/24V AUTO
Charge Current
10A
20A
Discharge Current
No load loss
<

12mA

Solar Input Voltage
<

55V

Working Display
LCD
Overvoltage protection
17.0V; ×2/24V
Equal charging voltage
14.6V; ×2/24V

(

25

℃),

duration:1h

Ascending charging voltage
14.4V; ×2/24V

(

25

℃),

duration:2h

Float charging voltage
13.8V; ×2/24V

(

25

℃)

Charging recovery voltage
13.2V; ×2/24V

(

25

℃)

Over-discharging recovery voltage
12.5V;*2/24V
Under voltage
10.8V;*2/24V
Over-discharging voltage
11.1V

;

×2/24V

USB load cut-off voltage
10.6V

;

×2/24V

Total USB load rated current
1.2A
Temp. Compensation
(-4mV/

℃

/2V)

Overload and short circuit protection
1.25 times of rated current: 30s;
≥1.5 times of rated current: short circuit protection
Working Temp.
(-20~50

℃)

Protection Grade
IP30
Dimension
120*74*23.6mm
Weight
140g
170g
Detailed Show:
Product's Pictures: