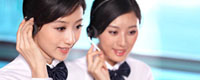 Skype: sindy6131
Skype: waynexux1989
E-mail: admin@queenswing.com




Product name : AUTO12V/24V USB LCD Solar Charge Controller

Item : QW-CM24R Series

Price : Contact us
Details:

The solar charge controller
is the most important part of the solar system. It is too intelligent and automatically to control the charge, discharge and load of the system. The performance of the controller can influence the stability of the system, especially the lifetime of Battery.

This product is a new-generation solar charge and dis-charge controller for lead-acid battery. The product includes but is not limited to the following functions and properties:
• LCD displayer
• Excellent heat balance design and natural air cooling;
• 3-stage charge period management
• Temperature compensation function. The controller can automatically adjust the charge parameters of battery by environment temperature to lengthen the service life of battery.
• Sophisticated electronic protection production, including overcurrent protection, load short-circuit protection and low-voltage protection.
• Comprehensive and reliable load control mode can identify the day and night.
• Well-designed charge loop can effectively improve the efficiency of charge and discharge, and reduce the heat consumption in charge and discharge.
• Statistics of charge volume of battery.
The product can be applied to the following occasions:
• Outdoor environment monitoring system
• Automatic control system for agriculture and garden
• Solar power system
• Communication station, WIFI hotspot
• street lighting system
• Other systems which are supplied by solar energy and have requirement for power EMI indicator
Technical Parameter:
Item No.

QW-CM1024R

QW-CM1524R

QW-CM2024R

QW-CM2524R

Rated Voltage

12V/24V automatic recognition

Max. Voltage of PV

40V

Max. Charge Current

10A

15A

20A

25A

Max. Discharge Current

Max. Output Voltage

12V/24V

Max. Output Power

120W/240W

160W/320W

240W/480W

270W/540W

Charge Way

3-stage PWM charge

Compatible Battery

lead-acid battery

USB charge port

5V/1A

Display

LCD

Temp. Compensation

√

Dimension

150*85*35mm

Weight

230g
Package included:
1* QWP-1410USBB
1* English user manual
1* standard packing box
Pictures: