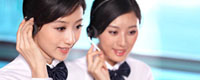 Skype: sindy6131
Skype: waynexux1989
E-mail: admin@queenswing.com




Product name : 12V 30A~100A Car Battery Tester

Item : Micro-100

Price : Negotiated
Details:
MICRO_100 Battery Tester adopts currently the world's most advanced conductance testing technology to easily, quickly and accurately measure the actual cold cranking amps capability of the vehicle starting battery, healthy state of the battery itself.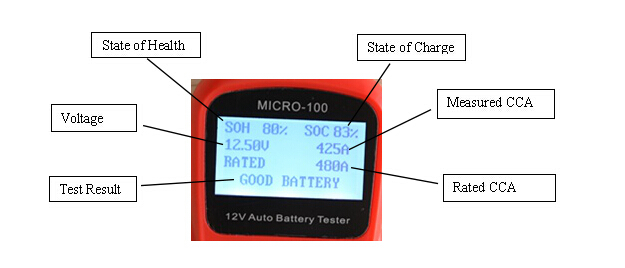 Product Advantage:
Applicable to a variety of models, all kinds of batteries, and a variety of system mode
Directly detected in the car, do not need to remove the battery
Directly test the car battery of the loss of electricity, bad cell battery
Battery test results include the State of Health %, State of Charge % and actual CCA capacity.
Scope: suitable for 12V&24V battery

Model Feature Comparison
Item Number

Rating Systems

MICRO-100

MICRO-100M

CCA

100-800

20-300

DIN

100-560

20-210

EN

100-800

20-300

IEC

100-560

20-210

SAE

100-800

20-300

JIS

26A17-130E41L

26A17-55D24

Charging System Test

Yes

Yes

Starting System Test

Yes

Yes

With Integrated Printer

No

No
Specifications:
1) Voltage Measure Range:6-30DCV.
2) Temperature Measure Range:-18°C - +70°C
3) Cable Length: 120cm (3M optional)
4) Housing Materieal: Acid-resistant ABS plasticd
How to use?
1. Connect the red test clamp with battery anode and the black one with cathode.
NOTE: Our car battery tester has polarity reverse connection protection, reverse connection will not damage the tester or affect the vehicle and battery.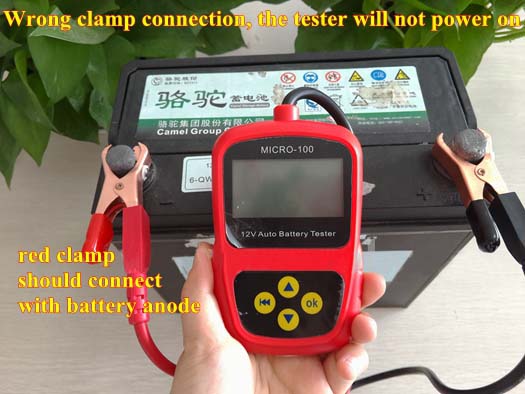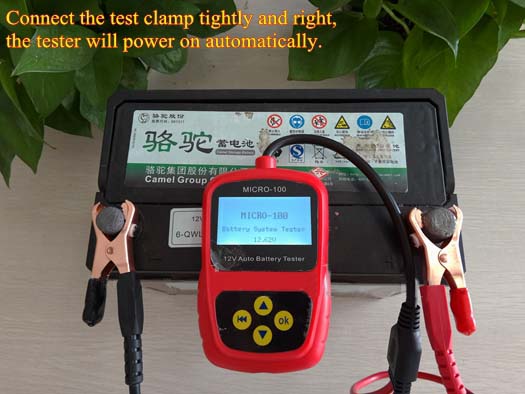 2. Select battery situation options, and press OK to confirm, then the test result will be showed.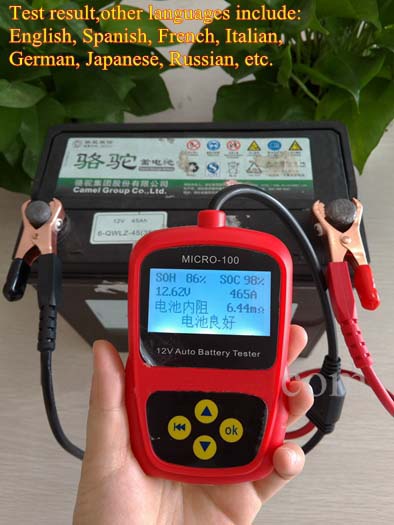 3. 5 types results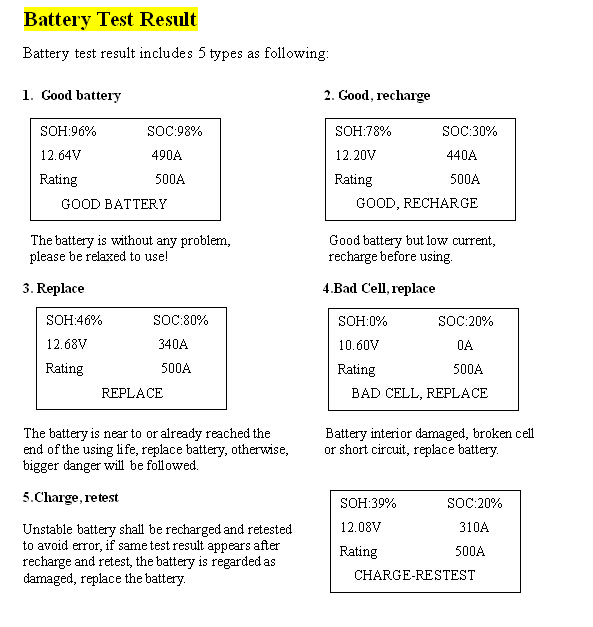 4. If the battery is tested in vehicle, you can continue to test starting and charging system of the car.


Pictures: