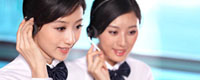 Skype: sindy6131
Skype: waynexux1989
E-mail: admin@queenswing.com




Product name : 200W USB Car Power Inverter DC12V to AC220V

Item : QW-100MUSB

Price : Negotiated
Details:

Power Inverter
is a device that converts DC power(such as DC12V, DC24V and DC48V) to standard AC power (such as AC110V, AC220V, AC230V and AC240V).
Features:
● 100W inverter has low-voltage, over-voltage, over-temperature, over-load and short circuit protection etc, no harm to battery or car or machines.
● Over 85% effective convert power, intelligent control.
● Accurateoutput voltage & output frequency, working to load in stable.
● Battery protect function, will be recovery automatically after over-temperature, over-load protection.
● 5V USB port, easy to change when fuse failed.
● Small size and light weight, easy to carry to anywhere.

Technical Parameters:
Input:
Input voltage:DC12V/24V/48V
Working voltage: 9.5V-15.5V/20-30V/40-60V
Effective convert power: >85%

Output:
Rated power:100W
Peak power:200W
Output voltage:
AC 110V/220V
Output frequency:
60/50Hz
±
2Hz
Output waveform:
Modified sine wave
USB output voltage
:
DC 5V(800mA)
Environment:
Temperature protection:
≥
70
℃
Working temperature
:
0
℃~
40
℃
Cooling fan
:have
Protection:
Low voltage shut up
:
10
±
1V
High voltage shut up
:
15
±
1V

Others:
Inverter size:115*65*38mm/0.3kg

Application:
Mobile, car machines, camera, light, electric shaver, Ipad, TV, fan etc.
Connection way: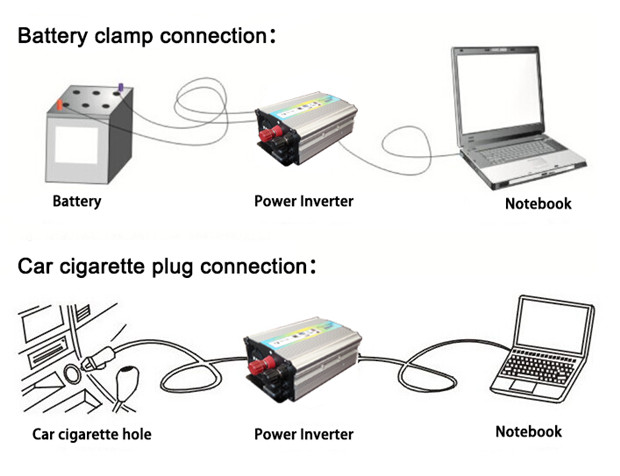 Other models: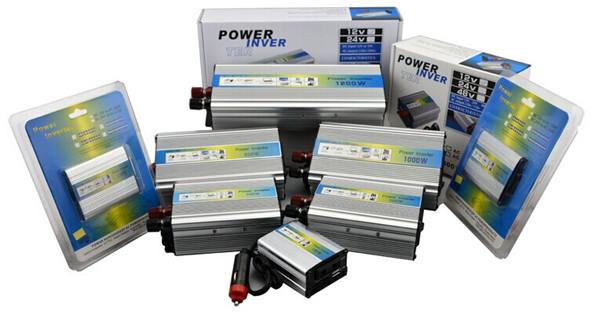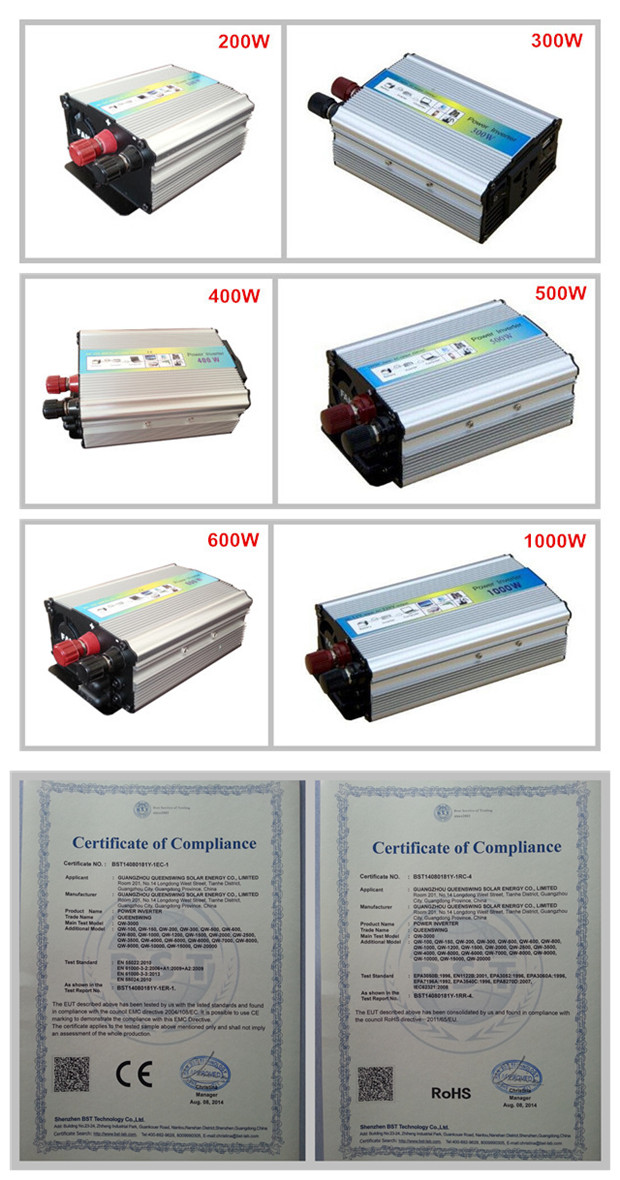 Please feel free to contact us to get the lastest price:
Tel: +86-20-38260096
Mail: sales@gzqueenswing.com
Retail shop: http://www.aliexpress.com/store/1084700