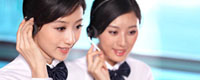 Skype: sindy6131
Skype: waynexu1989
E-mail: admin@queenswing.com




Product name : 85W Mono Solar Panel

Item : QW-M85W
Details:
85W monocrystalline silicon solar panel
Renewable energy is energy that comes from natural sources that are almost always available, such as sunlight, wind, rain, tides, and even heat. Since creating environmentally-friendly energy solutions is crucial, the renewable energy industry has become a key business that will only increase in importance in future years and decades. Solar energy is often regarded as the most efficient renewable energy source for generating electricity.
Technical data:
Nominal peak power(Pmax): 85WP
Maximum power voltage(Vmp): 18.8V
Maximum power current(Imp): 2.36/4.71A
Short-circuit current(Isc): 2.59/5.19
Open circuit voltage(Voc): 39.5/19.05
Power tolerance: +-3%
Features:
1)High and stable conversion effeciency based on over 5 years professional experience.
2)High reliability with guaranteed +3% output power tolerance.
3)Proven materials, tempered front glass, and a sturdy anodized aluminum frame allow modules to operate reliably in multiple mountily configurations.
4)Combination of high effeciency and attractive appearance.
1. Our Solar Panels which are made of high quality cells are laminated with high-intensity and high transparence tempered glass integrated with TPT, EVA seal material by specialized equipment.
2. Over 25 years life time, hailstone resistance, working in good order under great changes of temperature.
3. Reliable performance and without maintenance during using period.
Quality and Safety:
1)25 year 80%, 10 year 90% power warranty 5 year full power warranty;
Cells: Monocrystalline silicon photovoltaic cell


Maximum Power at ST(Pmax)W

85Wp

90 Wp

100Wp

130 Wp

140Wp

Maximum Power Voltage(Vmp)V

36/18

36/18

36/18

36/18

36/18

Maximum Power Current(Imp)A

2.36/4.71

2.5/4.98

2.77/5.55

3.6/7.2

3.88/7.77

Open Circuit Voltage(Voc)V

39.5/19.05

39.5/19.05

39.5/19.05

39.1/19.1

39.3/19.4

Short Circuit Current(Isc)A

2.59/5.19

2.75/5.5

3.04/6.09

3.96/7.9

4.26/8.53

Cell Efficiency(%)

15.9%

16.8%

18.6%

15.57%

16.7%

Module Efficiency(%)

15.1%

16%

17.7%

14.8%

15.9%

Operating Temperature°C

-40°C to +85°C

Maximum system voltage

1000V(IEC)DC

Power tolerance

+-3%

Temperature coefficients of Pmax

-0.45%/°C

Temperature coefficients of Voc

-0.27%/°C

Temperature coefficients of Isc

0.05%/°C

Weight(kg)

8

11

Number of cell(pcs)

4*9

Dimensions(mm)

1194*534*35/30

1471*670*40/35