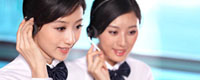 Skype: sindy6131
Skype: waynexux1989
E-mail: admin@queenswing.com




Product name : 12v/24v 10a MPPT home use solar charge controller

Item : QW-MT10A

Price : Please contact us
Details:
QW-MT10A solar controller is an advanced MPPT controller with a built-in MPPT tracker and tracing algorithm, it's easy for tracing the maximum power point for maximum solar power which can Increase the efficiency and decrease the system cost.
Main feactures:
1.Built-in MPPT algorithm to improve PV transmission efficiency observably, 15%-20% higher than traditional PWM charging efficiency.
2.Adopt the advanced digital power source technology, improving the circuit energy transmission efficiency up to 97%.
3.Multi tracking algorithms combined, which can trace the best I-V working point fast and precisely, with a MPPT efficiency of 99.95%.
4.Extra solar street light mode for identifying daytime and night.
5.4-Phase charging methods: MPPT - Equalizing Charge –Boosting Charge - Floating Charge.
6.Multiply loading controlling methods with flexible loading.
7.Temperature compensation which can auto-adjust the discharging parameter and extend battery service life.
8.Various auto protections for over-charge, over-discharge, short circuit, reserved connection and over heating.
9.Small in volume and have high power density.
10.IP65 waterproof design, outer metal case and industrial grade quality guaranty.

Technical Parameter:

| | |
| --- | --- |
| Name | Value |
| System voltage | 12V/24V Auto |
| Rated Load current | 10A |
| Rated charging current | 10A |
| Max input power(PV) | 130W/12V; 260W/24V |
| No load loss | <10mA |
| Solar input voltage | <55V / 75V / 150V |
| Transfer efficiency | ≤97% |
| MPPT tracking efficiency | >99.92% |
| Over voltage protection | 16.5V;×2/24V |
| Charging limited voltage | 15.5V;×2/24V |
| Equalizing charging voltage | 15.2V;×2/24V(25℃) |
| Equalizing charging interval | 30 days |
| Boost charging voltage | 14.4V;×2/24V(25℃) |
| Float charging voltage | 13.8V;×2/24V(25℃) |
| Return voltage for over-discharging | 12.5V;×2/24V |
| over-discharging voltage | 11.0V;×2/24V |
| Boost voltage charging time | 2hous |
| Equalizing voltage charging time | 1hour |
| Temperature compensation | -4.0mv/℃/2V; |
| Over Temperature protection | 80℃ |
| Light-control open voltage | 5V |
| Light-control close voltage | 6V |
| Lighting control delay | 5min |
| Working temperature | -35℃~+65℃; |
| Waterproof degree | IP65 |
| Weight | 380g |
| Dimensions | 143×71× 36(mm)(L×W×H) |